Contemporary

Joanna Cook (Tauranga, New Zealand) began her formal training at Excel School of Performing Arts (2004) and was selected to tour New Zealand with a group of artists performing in every major theatre throughout the country (2005).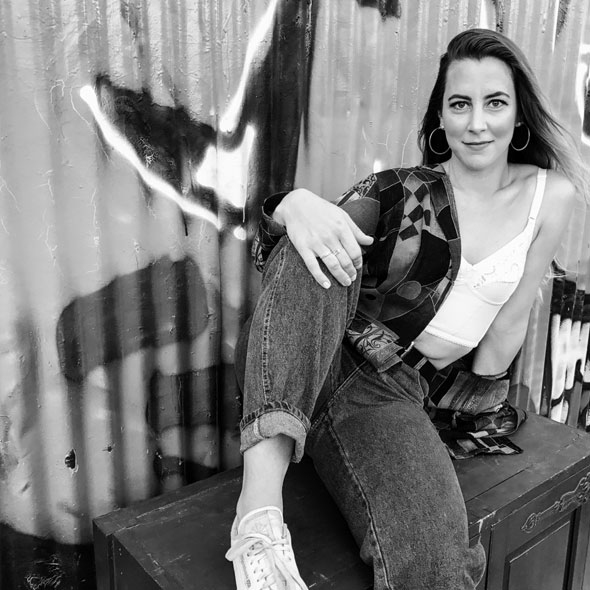 She went on to study education and taught performing arts in many prestigious schools and after school programs in New Zealand. In 2011, Joanna completed her Cert. IV in Dance at Brent Street and returned in 2013 to complete her Diploma of Dance (Elite Performance) under the direction of Jason Winters.
Joanna was a dancer and choreographer at Zirca Mega Club in Singapore (2009), she performed in the Sydney Fringe Festival for Corinne Urquhart in Out of Balance (2012), Entity Dance Collective in Mira Mansells, Grounded (2012) and Expressions Dance Company in R&J (2013). She was a featured dancer in Phillip Jenkins 5:9 (2013) Erica Sobols The Wolves Part III (2013), Yahna Fookes Origami (2013) and Naomi Hubbards Galili Remake (2013). She was selected for a Residency with Shaun Parker & Company in Melbourne and in April 2013. Joanna was dance captain for the collaboration with Kaldor Public Art Projects for the contemporary art exhibition 13 Rooms where she featured in Allora and Calzadilla's Revolving Door choreographed by Rafael Bonachela. Joanna danced for Jay Baileys To the Top (2015) development for Off The Cusp, and Corrine Urquhart's Broken Sky (2015) for Earth Hour and the Newtown Featival. She was also a dancer in Anna Kuroda, Thomas E.S Kelly and Ivey Wawn's DirtyFeet Choreographic Labs.
Most recently Joanna travelled around Europe (2016) and participated in Dance Italia as well as other intensives in Paris, Italy and the Netherlands. In July 2017, Joanna travelled to Israel to take part in the KCDC summer intensive where she was trained by and danced with current company members and faculty.