Our popular dance training facility in Newtown has spread its wings! At DUTI Studios we have been busy with more than just dance classes. We now come to you to spread the love of dance! We will bring you some of the best dance instructors to your school or corporate office, or dance performers for your party or event. Or you can come to us!
As performers

- we provide skilled, talented dancers for your event.

We have a variety of dancers, dance styles and choreographers to take your entertainment/event to the next level. We work closely with each client to make sure we give you exactly what you want! We've been lucky enough to tailor choreography and dancers for professional events like Vogue Fashion Night Out, Sunglass Hut, Clarins, Flashmob Wedding proposals. We also provide talent for music videos, fashion shoots, corporate gigs and Christmas parties.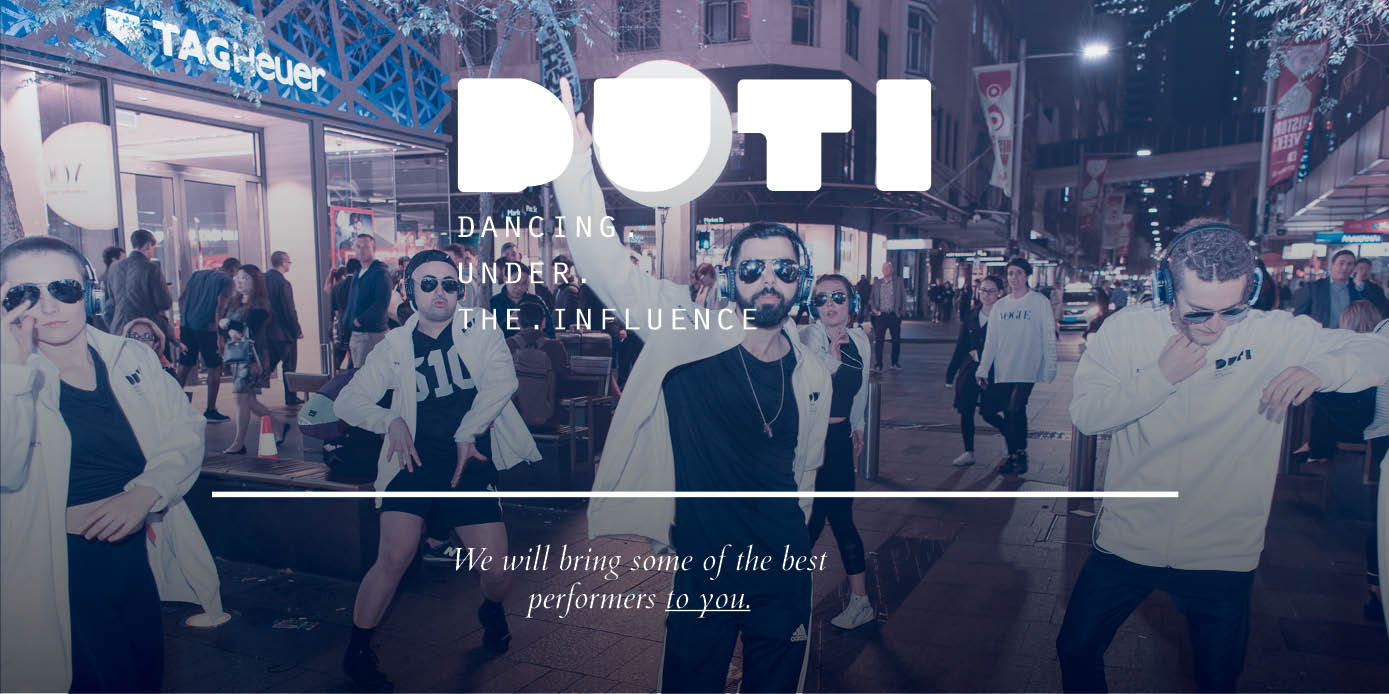 As instructors

- we hold expert dance workshops/classes at your premises.

Our qualified instructors will now visit your premises and share our love of dance by holding external workshops/classes at your school or corporate office. We've had the privilege of teaching workshops at Loreto Normanhurst, Freeman Catholic College and Shalom College in Bundaberg and Hens Night parties for instance.

We will deliver and cater for a dance workshop entirely around what you want, for as long as you want, with as many instructors you need.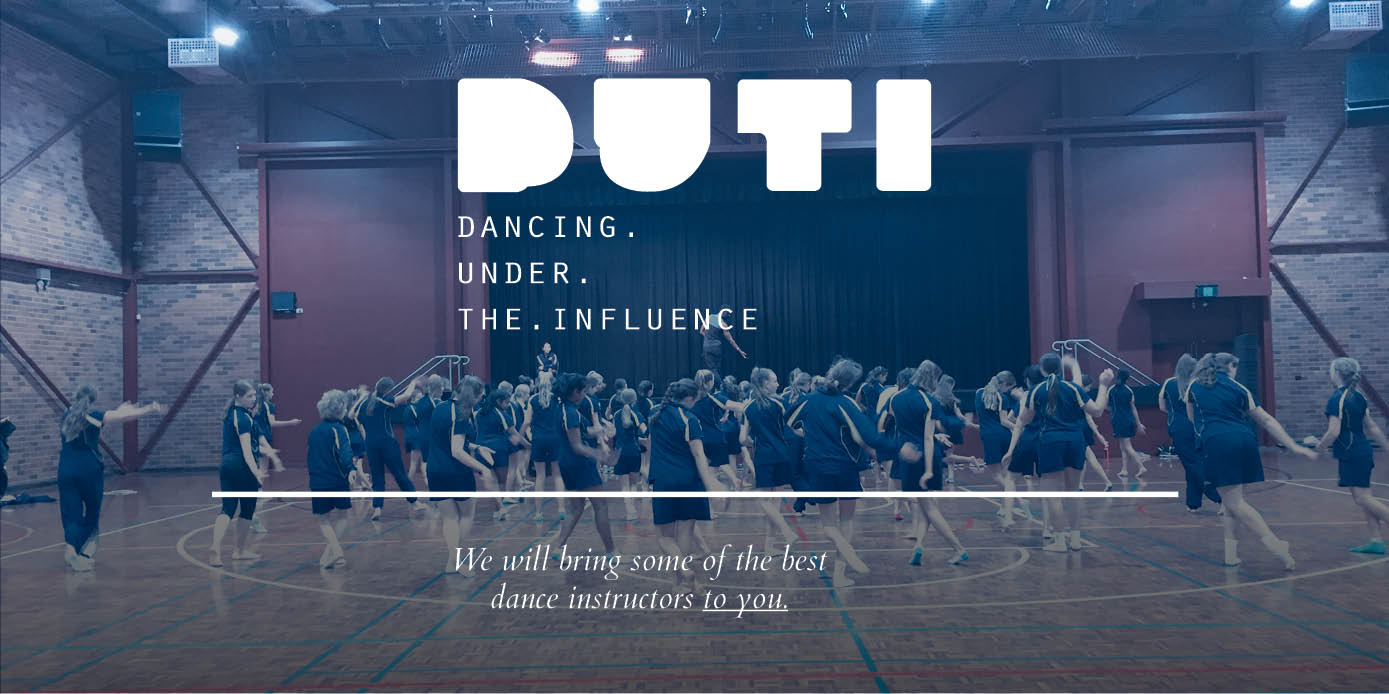 "Mat and his team from DUTI were absolutely fabulous during our recent Year 8 dance workshop. The day was broken up into three sessions comprising of three different dance styles for our students to explore. Each session was well planned and executed. The dance instructors were able to modify their teaching based on the variety of skills and abilities demonstrated by the students. I would definitely organise a workshop through DUTI in the future and highly recommend this dance company to other schools looking for a captivating and enjoyable dance experience."
Marie Bugge, PDHPE Head of Department, Loreto Normanhurst