Heels
Chantelle Landayan is a powerful contemporary mover who's style is stemmed with classic jazz, and hip hop elements creating the versatile performer she is in today's dance industry.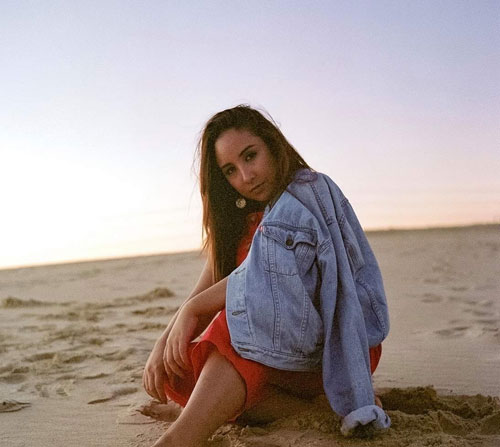 She has been dancing for more than 16 years and grew up in Sydney being trained in numerous genres of dance. In 2014 she completed her Certificate IV in Dance at Sydney's Ev and Bow Fulltime Dance Training Centre, and as a result of her hard work and dedication she received a scholarship in 2015 to further her training. Post course Chantelle seconded with Australian Dance Theatre in Adelaide, where her admiration for contemporary dance magnified.
Since then Chantelle has immersed herself into many genres of dance which has allowed her to work in numerous fields in the industry. In 2015/2016 she became a Showtime dancer and performer at Luna Park Sydney entertaining a crowd of all ages. In 2016 Chantelle also became a part of several dance productions including DUTI Dance Company 'Underminds' and Dance Editorial's '7 Vices Dance Production' which toured several states in Australia. Later on that year she also became a dancer for Australia's soul singer Ngaiire, and performed at her 'Blastoma' Tour in Sydney. In 2017/2018 she travelled internationally to the US and UK to further her knowledge. During her travels she completed a 3 month intensive in Los Angeles to train under the guidance of the world renowned international choreographer Dana Foglia. Her passion for performing continues as she is currently performing with Haiku Hands for a part of their Aus Headline Tour. Currently Chantelle is also a member of the contemporary group 'Des Fleurs', where she creates, trains and performs at industry events.