Hip Hop
Rosa Agius is an accomplished Australian choreographer and dancer. Choreographing on SYTYCD and X Factor, she has also choreographed for artist such as Marvin Priest, Anniya Day, Israel, Jade Macrae, Zoe Badwi, Ruby Rose, Fig Kidd, Sammy G, Breed, Shadez of Grey and many more.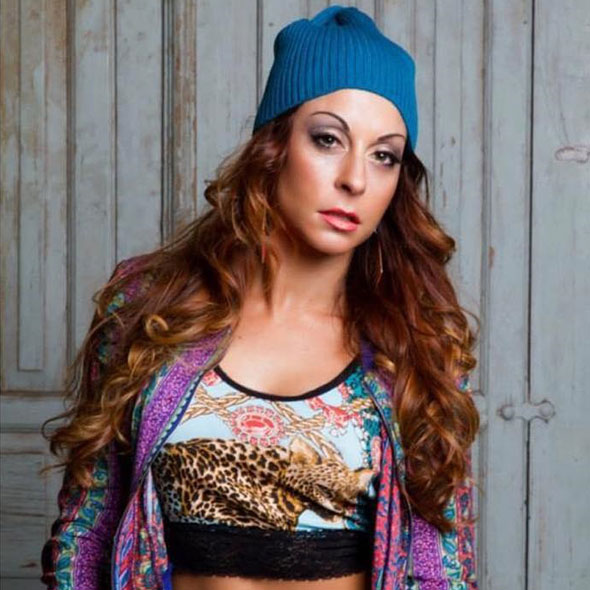 Dance has taken Rosa around the world choreographing, dancing and teaching internationally. Maccau, Jakarta, USA, Taiwan, New Zealand as well as touring Australia wide with many Artists and teaching along side names such as Dave Scott, Gil Dildulao and Laurianne Gibson. (choreographers of Honey, You Got served, Nicki Minaj and Janet Jackson, the list goes on!).
She has also been lucky enough to dance for other Leading Australian choreographers for artists such as Stan Walker, Guy Sebastian, Radio Ink, Sneaky Sound System, Selwyn, Shakaya, FST, DJ Nino Brown, Mike Champion, Kyle, Katie Underwood, James Kannis, mercury 4, Sophie Monk and Color Me Badd to name a few.
She has also choreographed, danced and acted in well over 20 music video's with more to come. She has several television appearance under her belt from morning television to televised awards such as the Aria's and Nickelodeon. She has gone from TVC to Bollywood film to American motion picture with son of the mask to hosting and presenting for company's like Hip hop TV, McDonald's and SYTYCD.
She has worked for many corporate company's, from Vodaphone, Optus, ARN, The Edge, Puma, Nike, Bonds, EB Games and many more including festivals such as Big Day Out and Stereo Sonic, producing, choreographing and performing while catering to their entertainment needs.