The Performance Company is a new dance program committed to creative arts, live performance and dance education.
The Performance Company dance program will focus on company style training. You will work closely with the selected choreographer for the season (different choreographer every season) to learn, create and perform a full-length dance work. The 3 Month dance program includes but is not limited to tasking, collaborating and gaining performance and dance skills- honing in on the style of the seasons selected choreographer. Dancers with strong technique and/or floor work skills are encouraged to apply, or those who have a desire to increase those aspects of their dancing for season 1 of The Performance Company Dance Program.
Ultimately we will shift and combine dance training and performance building in this unique dance program.

The performance company will perform the full-length work at the end of the 3 months in a theatre style setting and/or performance space.
Acceptance into The Performance Company Dance Program is by audition.
Audition date Wednesday 18th May 10am at DUTI Studios.
Open to individuals 18 years and older.
Season 1 program dates:
Wednesdays 10am-1:30pm June 8th - August 24th 2022
Email us at This email address is being protected from spambots. You need JavaScript enabled to view it. for video audition submissions and program tuition fees.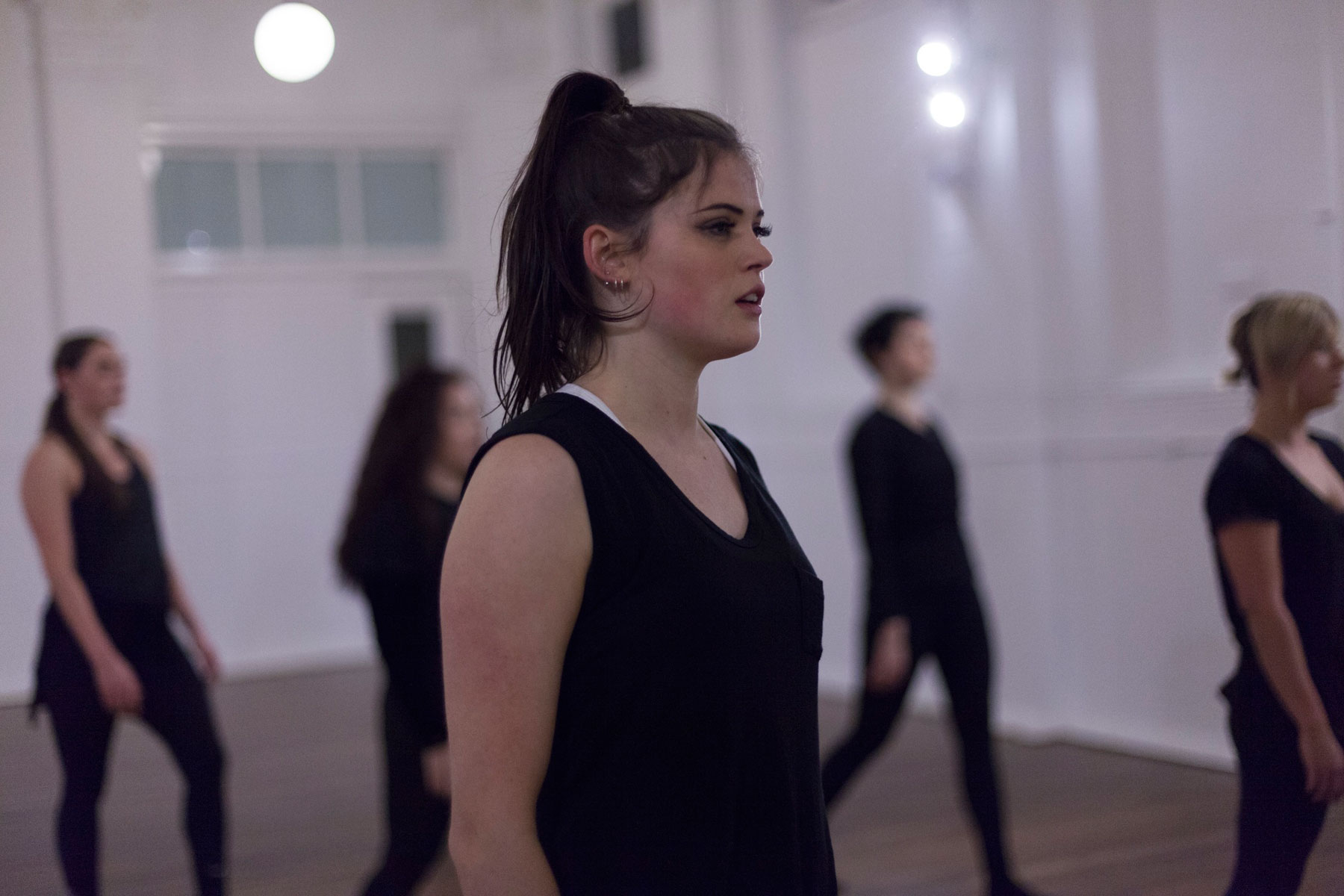 Each Performance Company Dancer will receive unlimited dance classes at DUTI Studios while in The Performance Company Program and access to studio space for personal practice.
The Artists/Choreographers
Season 1 Artistic Director/Choreographer – Evie Morris
We're honoured to give artists and choreographers the opportunity and creative freedom to create full length works and help them bring their artistic ideas to fruition. We aim to select diverse artist/choreographers each season to advance the arts by offering a platform for vision, choreography and live performances that will stimulate an appreciation for dance.
We will select a different artist/choreographer each season to be the artistic director of The Performance Company dance program. New Seasons will start every 3 months starting from June 2022. Auditions for each season will be announced prior to the next season.